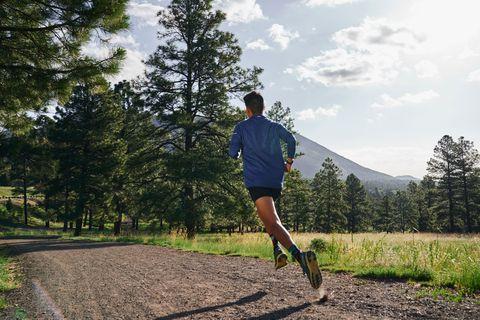 NEW YEAR, NEW DECADE, NEW YEAR'S RESOLUTION💪💪💪
5 TIPS for Sticking to Your Running New Year's Resolution!
1. GET REAL: When setting a resolution pick something that motivates you-Something you really want to do. Whether it's to run a mile or climb a mountain, if your heart is set on it, you're more likely to achieve it.
2. ATTAINABLE GOALS: Don't just say "I'm going to start running." Set an attainable goal that's specific. Instead say" I'm going to run a 5k and will train on Monday, Wednesday, and Saturday." Have a goal time in mind too.
3. SET SOME ACCOUNTABILITY: Sign up for a race and invite your family and friends to come cheer you on.
4. KEEP TRACK: After picking a race date, follow a training plan and keep a journal of how the training is going and to track your progress from start to finish.
5. GET SOME SUPPORT: Convince a friend or family member to be your running buddy or join a local or virtual running club. Nothing like having a friend to celebrate with once you cross the finish line.
EMBRACE THE CHALLENGE AND MAKE 2020 YOUR BEST YEAR YET!
---
RUNNERS ESSENTIALS HAS RE-BRANDED for 2020 and now offers a line of additional nutritional products and performance wear for runners and endurance athletes:
Follow us on your favorite stream to stay in the know about company news and our new product launches!
---
Essential Nutrition for Your Marathon Build
-
Runners Essentials Daily Vitamin Formula
. Specifically Targeted for Runners and Endurance Athletes. 
Essential vitamins, powerful antioxidants, and energy-producing adaptogens combined in a single daily proprietary formula. Physician, Elite Athlete and Nutritionist formulated and based on real science. 
Non GMO and Gluten Free. 
BSCG Certified Drug Free®.
---
Pair some text with a product to highlight features.
---