Runners Daily Vitamin + LONG RUN RECOVERY Nutritional Shake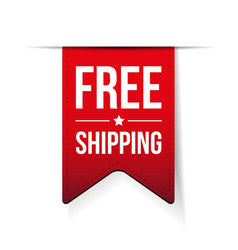 ---
This product is unavailable
Runners Daily Vitamin + LONG RUN RECOVERY Shake
Runners Daily Vitamin: Uncompromised in quality, content and purpose. Essential vitamins, powerful antioxidants, and energy-producing adaptogens combined in a single daily proprietary formula. Physician, Elite Athlete and Nutritionist formulated and based on real science. 
Non GMO and Gluten Free. BSCG Certified Drug Free®.

LONG RUN RECOVERY Nutritional Shake:
A Synergistic Combination of Protein | Branched Chain Amino Acids | Carbohydrates | Antioxidants | Electrolytes | Vitamins and Minerals | Powerful Adaptogenic Micronutrients
Proprietary Formula Based on Real Science to Optimize Long Run Recovery   

Physician, Elite Athlete, and Nutritionist Formulated

BSCG Certified Drug Free

®

 | Non GMO | Gluten Free

Single Serving Tear Open Packets Dissolvable in 16 oz. of Water | No Messy Jars or Scoops


Hot Chocolate Flavor:
We spent months perfecting this unique flavor and it will knock your sweaty socks off.

Think hot chocolate(y) minus the heat.

Same goodness as you get by the fireplace on a snowy day, but cool, smooth, and creamy. A pinch of Himalayan Sea Salt sends this chocolate over the finish line.

We bet you'll be looking forward to this chocolate while you are toughing out those last few miles.

Vanilla Birthday Cake:
Not just for vanilla fans and unequivocally a first choice flavor.
Straight from the bonafide bean.
Bold and powerful… no wimpy, generic, manila vanilla taste here.
We could have easily named this Vanilla Beast Mode.
This is the best vanilla you've ever had in something that's actually good for you.
---